Joint meet up of the Los Angeles and Shenzhen ACM SIGGRAPH Chapters to discuss and explore common interests and goals. There will be ample time to initiate relationships for future opportunities and partnerships.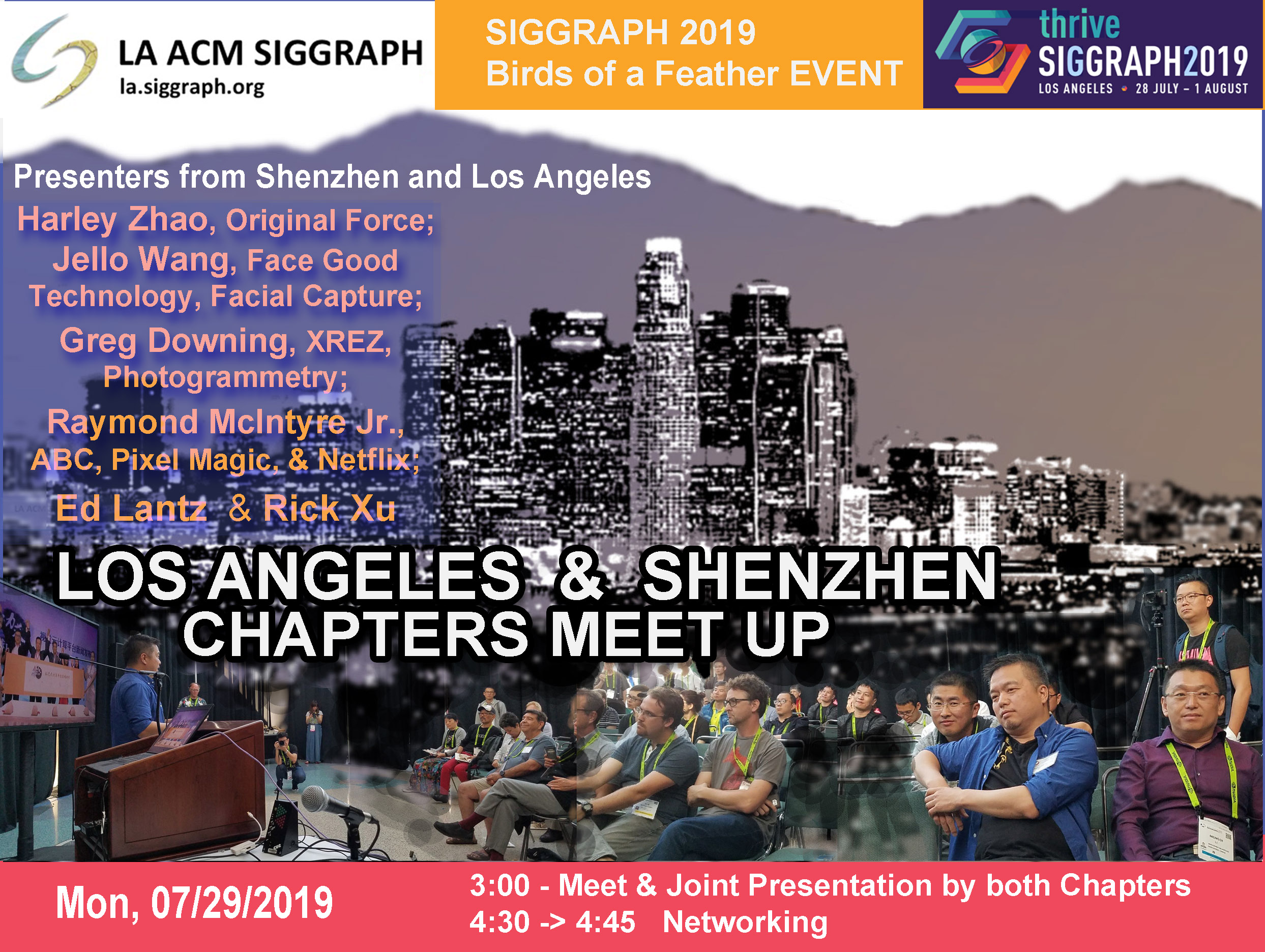 Schedule
3:00 - Meet & Greet
3:40 - Intro for both Chapters
3:50 - Joint Presentation by both chapters
4:35 -> 5:00 Q&A and networking time with refreshments
Registration
All SIGGRAPH attendees will be admitted free of charge. You may also joint the chapter for $40 that will entitle you to full chapter benefits. The chapter accepts checks, cash, or credit cards (Mastercard or Visa only) for all dues or fees.