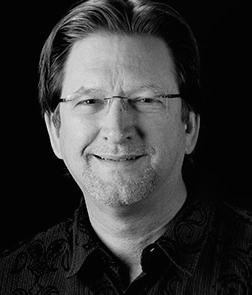 CEO
Vortex Immersion Media, Inc.
Ed Lantz is an entertainment technology engineer, immersive experience designer and innovator in giant-screen digital cinema and large-scale immersive environments. He left aerospace engineering in 1990 to transform traditional planetariums into 360-degree immersive visualization environments, designing over a dozen dome theaters worldwide including the Library of Alexandria in Egypt, National Space Center in Leicester, UK and Papalote Museo del Nino in Mexico City.  
Ed founded Vortex Immersion Media in 2007 to bring 360-degree immersive and interactive experiences into mainstream arts and entertainment markets. Vortex has produced 360 venues and programming for concerts, EDM festivals, VR Cinemas and experiential marketing for numerous brands including AT&T, CAA, Condé Nast, EMC2, IBM, Live Nation, Microsoft, NBC Universal, Nestle, NFL, Nike, Nokia, Sprint and Turner Broadcast. Artists supported include Childish Gambino (Donald Glover), Skrillex, Diplo, Braves, Kaleo, JZ/Beyoncé and more.
The company operates the Vortex Dome, the first commercial immersive media studio and events venue in downtown Los Angeles which has hosted a wide range of arts, entertainment, cultural and special event productions. Vortex Immersion's studio is focused on partnering with top talent to produce transformative immersive experiences for mainstream audiences. VIM's latest production, James Hood's MESMERICA, is currently producing hundreds of shows to sell-out crowds in digital domes across the US.
The company recently announced plans to build a network of DomePlex immersive location-based attractions with their initial venue opening in Phoenix, Arizona in 2020. The DomePlex features a central 2500-seat CineTheater and a cluster of smaller dome venues featuring the world's best immersive arts and entertainment experiences.
Ed holds a Master's Degree in Electrical Engineering, is a Board Delegate of the Producer's Guild of America's New Media Council and Chairs the LA Chapter of ACM SIGGRAPH.