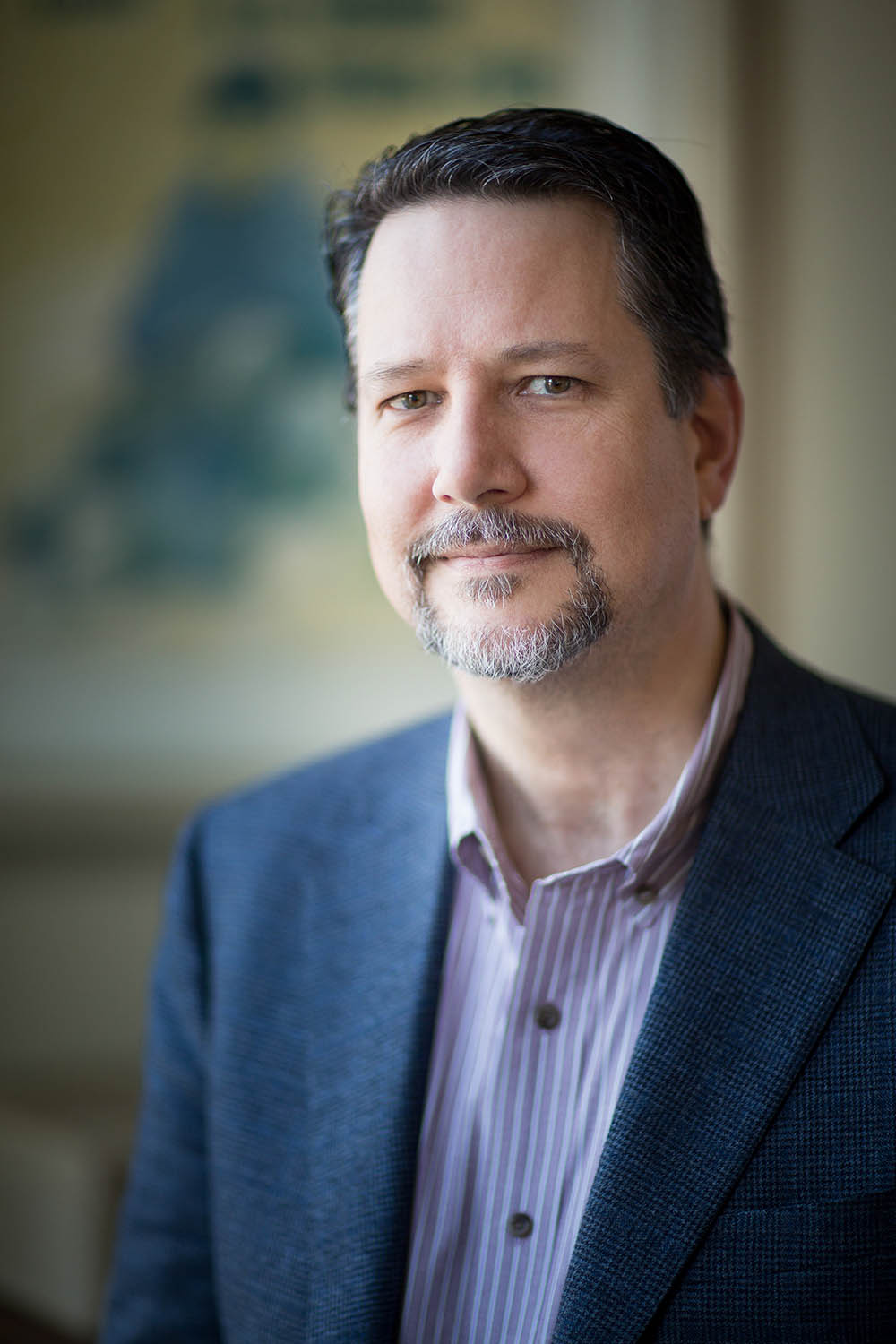 Executive Creative Director
Industrial Light & Magic
Academy-Award and BAFTA Award winner, John Knoll, is one of ILM's longest serving and
most highly sought-after Visual Effects Supervisors. He has served as Head of Department
Production-side Supervisor on a myriad and diverse slate of projects, including the Star Wars
prequels, the Pirates of the Caribbean franchise, Academy-award winning Animated Feature
Rango, as well as A Star Wars Story: Rogue One, where he also served as Executive Producer.
In addition, Knoll contributes to many projects in his role as Executive Creative Director for the
studio and Senior VFX Supervisor. This includes recently overseeing ILM's work on Season 1
and Season 2 of The Mandalorian and Disney's upcoming feature, Jungle Cruise.
While he got his start in miniatures and motion control at ILM in 1986, Knoll is known for his
pioneering and innovative computer graphics work throughout his lengthy tenure in the industry,
including co-developing Photoshop with his brother Thomas and contributing to the recent
workflow advancements in ILM's virtual production toolset, StageCraft. Knoll's extensive film
background coupled with an advanced understanding of practical and digital VFX technologies
has positioned him to contribute to many ground-breaking Visual Effects driven projects,
garnering him five additional visual effects Academy Award nominations as well as five
additional BAFTA nominations.
Credits
2021 Jungle Cruise (Completed) – Visual Effects Supervisor
2020 The Mandalorian (Season 2)– Ilm Visual Effects Supervisor
2020 Star Wars: Squadrons (Cg Short) – Visual Effects Supervisor
2019 The Mandalorian (Season 1)– Ilm Visual Effects Supervisor
2019 6 Underground – Additional Visual Effects Supervisor
2018 The Other Side Of The Wind – Visual Effects Supervisor
2016 Rogue One: A Star Wars Story – Visual Effects Supervisor/Executive Producer

Academy Award Nomination – Best Visual Effects
BAFTA Award Nomination – Best Special Visual Effects
VES Award Nomination – Outstanding Visual Effects In A Photoreal Feature

2015 Tomorrowland – Visual Effects Supervisor
2013 Pacific Rim – Visual Effects Supervisorbafta Award Nomination - Best Achievement In Special Visual Effects

VES Award Nomination – Outstanding Visual Effects

2011 Mission Impossible: Ghost Protocol – Visual Effects Supervisor
2011 Hugo – Visual Effects Supervisor
2011 Rango – Visual Effects Supervisor

Academy Award – Best Animated Feature

2009 Avatar – Visual Effects Supervisor

VES Award Nomination – Best Single Visual Effect Of The Year

2008 Confessions Of A Shopaholic – Visual Effects Supervisor
2008 Speed Racer – Visual Effects Supervisor/Lonely Highway Sequence
2007 National Treasure: Book Of Secrets – Visual Effects Supervisor
2007 Pirates Of The Caribbean: At World'S End – Visual Effects Supervisor
2006 Pirates Of The Caribbean: Dead Man'S Chest – Visual Effects Supervisor

Academy Award – Best Achievement In Visual Effects
BAFTA Award – Best Achievement In Visual Effects
VES Award – Outstanding Visual Effects
VES Award – Best Single Visual Effects Of The Year

2005 Star Wars: Episode III - Revenge Of The Sith – Visual Effects Supervisor

VES Award Nomination – Best Visual Effects
VES Award Nomination – Best Single Visual Effect

2003 Pirates Of The Caribbean – Visual Effects Supervisor

Academy Award Nomination – Best Achievement In Visual Effects
Bafta Award Nomination - Best Achievement In Visual Effects
Ves Award Nomination – Best Visual Effects

2002 Star Wars: Episode II - Attack Of The Clones - Visual Effects Supervisor

Academy Award Nomination - Best Achievement In Visual Effects
VES Award Nomination – Best Visual Effects

2000 Mission To Mars - Visual Effects Supervisor
1999 Deep Blue Sea - Visual Effects Supervisor
1999 Star Wars: Episode I - The Phantom Menace - Visual Effects Supervisor

Academy Award Nomination - Best Achievement In Visual Effects
BAFTA Award Nomination - Best Achievement In Visual Effects

1996 Star Trek: First Contact - Visual Effects Supervisor
1996 Star Wars Special Edition - Visual Effects Supervisor
1996 Mission: Impossible - Visual Effects Supervisor
1994 Star Trek Generations - Visual Effects Supervisor
1994 Baby's Day Out - Visual Effects Supervisor
1992 Phoenix Water Park (Simulator Ride) - Director
1991 Hudson Hawk - Visual Effects Supervisor
1991 Hook - Associate Visual Effects Supervisor
1990 The Hunt For Red October - Associate Visual Effects Supervisor
1989 The Abyss - Computer Graphics Project Designer
1988 Willow - Motion Control Camera Operator
1987 Innerspace - Motion Control Camera Operator
1987 Empire Of The Sun - Motion Control Camera Operator
1987 Star Trek: The Next Generation - Motion Control Camera Operator
1987 Star Tours (Simulator Ride For Disneyland) - Motion Control Camera Operator
1986 Star Trek IV: The Voyage Home - Motion Control Camera Operator
1986 Captain Eo - Motion Control Camera Operator