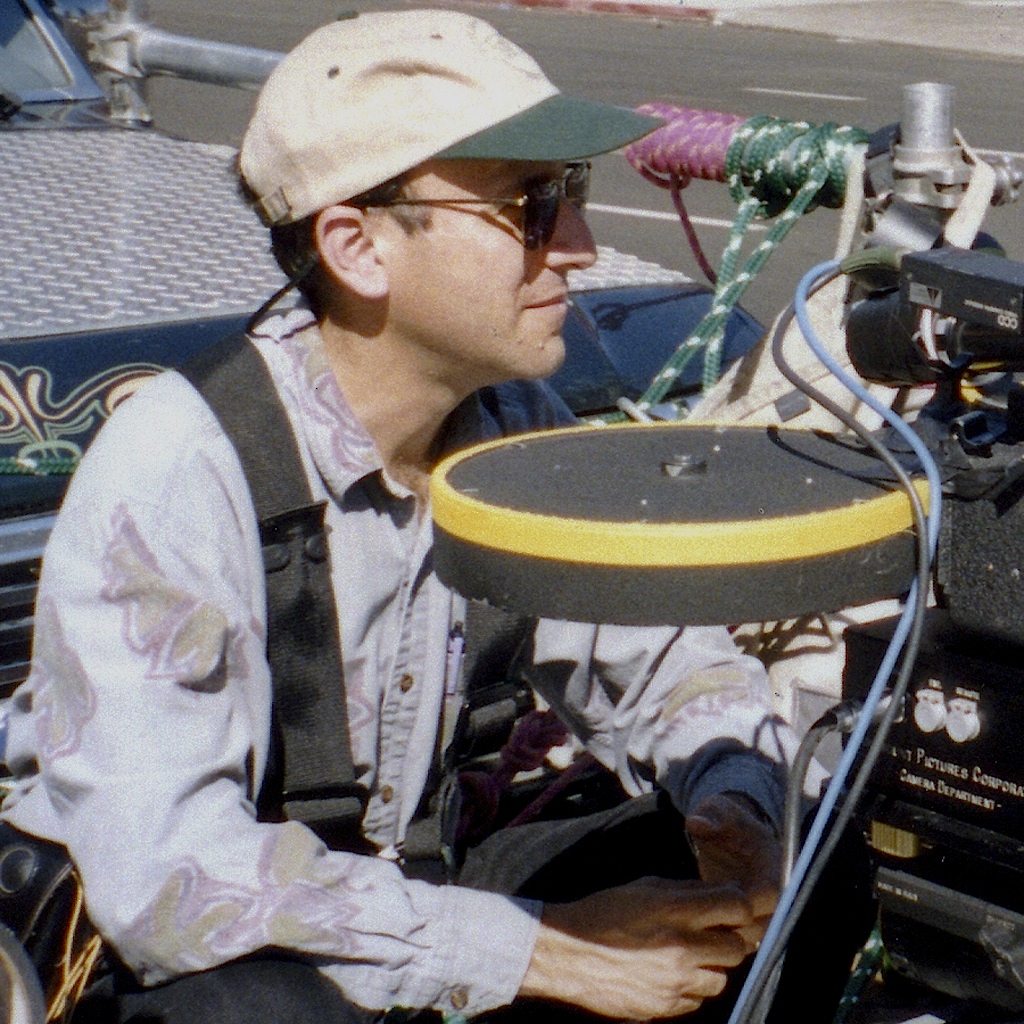 Motion Control Expert
organizaton
Leslie Bernstien has worked in the Visual Effects field in New York and Hollywood for nearly 4 decades. As a sought-after VFX Camerman/Supervisor/Director of Photography, Leslie has worked on such notable films as LA LA Land, Anomalias, Apocalypto, Zathura, The Passion of the Christ, Stuart Little I & II, Fight Club, City of Angels, The Game, Dante's Peak, Contact, Batman Forever, Ghostbusters I & II along with many other films, TV shows and
commercials.
He has been nominated for 2 Emmy awards for STAR TREK: DEEP SPACE NINE and STAR TREK: VOYAGER, winning an Emmy for STAR TREK: THE NEXT GENERATION.
For the past 20 years he has been an active voting member in the ACADEMY OF MOTION PICTURE ARTS & SCIENCES and has juried for Best Documentary and Best Foreign Language Oscars. He currently sits on the Visual Effects Executive and International Education and Outreach committees with the Academy as well as continuing juries for Foreign Language and the Nicholls Fellowship for
screenwriting.
Leslie's first film as Writer/Director, NIGHT TRAIN (2000) was invited to many notable film festivals around the globe and winning awards. Film critic Kevin Thomas of the Los Angeles Times described NIGHT TRAIN as "...the most boldly evoked vision imaginable of Tijuana as hell-on-earth...unique and compelling..."
Leslie has worked with a cornucopia of actors, directors and artists such as DAVID BYRNE, RICHARD PRYOR, ROMAN POLANSKI, MEL GIBSON and BILL VIOLA among others.
Along with René Peralta, his video installation HERE IS TIJUANA was exhibited at the 2007 Shenszhen Biennale in China.
His current projects as a Director include the 6-part documentary mini-series titled RUM ON THE FLOORBOARDS, to be shot entirely in Havana, Cuba. This project is in collaboration with actor James Cromwell (THE GREEN MILE, BABE, I ROBOT, L.A. CONFIDENTIAL). Also in production are 2 feature documentaries – TIJUANA MOODS, in collaboration with René Peralta, and THE REVOLUTIONARY
MOMENT, also set in Cuba.